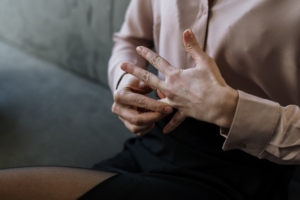 While some people may not consider divorce or family law lawyers crucial during a divorce, ex-spouses can benefit significantly from their legal training and expertise. In seemingly straightforward divorce cases, experienced divorce lawyers can identify issues that can potentially impact a client in the long run.
A divorce lawyer works in your best interests, using their in-depth knowledge of the legislative environment and familiarity with the divorce landscape to achieve a favourable outcome. With the prevalence of high net-worth cases in the area, a Surrey divorce lawyer can successfully navigate these divorces' unique challenges. Here are a few other reasons you should consider hiring a divorce or family law lawyer in Surrey.
Guidance and Expert Legal Advice
Divorce is unfamiliar territory for most people. If you are going through a divorce, this is likely your first experience with the process. Depending on the case, divorces can be complex and lengthy. There are legal procedures to follow, paperwork to complete and file, and deadlines to meet. A Surrey divorce lawyer who knows family law can guide you through the divorce process and provide much-needed legal advice on parenting, spousal support and property division – matters that can be contentious issues during a divorce.
Less Stress
Divorces are stressful enough without the added pressure of going through the process alone. An experienced lawyer reduces the stress associated with navigating the system independently. Divorce and family law lawyers have the training and knowledge to guide you through each step of the process with as little difficulty as possible.
No Costly Mistakes
Many ex-spouses worry about the cost associated with engaging a divorce lawyer. Indeed, the divorce process can be relatively expensive.
However, situations filled with stress and heightened emotion can cause both parties to make errors or omit important details. These mistakes are difficult to correct and can lead to additional costs. A lawyer prepares and reviews documents at all stages of the process to ensure that the information they contain is accurate and clear.
Lawyers also provide valuable input that may reduce your overall costs. You can hire a divorce lawyer to assist with certain aspects of your case, complete specific tasks or review documents before signing them.
Paperwork Management
The divorce process generates an excessive amount of paperwork. Applicants must produce, complete and file documents, many of which are time-sensitive. A lawyer familiar with the requisite paperwork can provide much-needed relief by preparing and filing documents per their client's instructions.
Protection of Your Interests
Throughout a divorce, ex-spouses will have to make decisions about parenting, child support, division of assets and other family law matters. Unfortunately, not all ex-spouses can work together to reach amicable agreements. An objective and knowledgeable family law lawyer helps you make informed decisions that serve your best interests and protect your legal rights during negotiations.
Options to Resolve Disputes Beyond Litigation
You may think that litigation is your only option to settle disputes during a divorce, but that is not the case. Divorce lawyers have mediation, negotiation and other alternative dispute resolution techniques to help ex-spouses settle family law matters outside of court.
Contact a Surrey Divorce Lawyer
Ending a marriage is an emotionally challenging experience. If you are considering divorce, let ALG Lawyers provide the legal support you need during this difficult time. We specialize in divorce and other family law matters and can help you with your specific family law issue. Call us today at 604-337-6254 or contact us via our online platform.